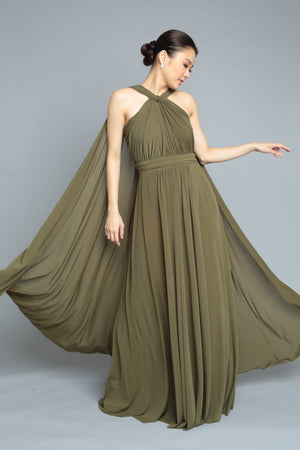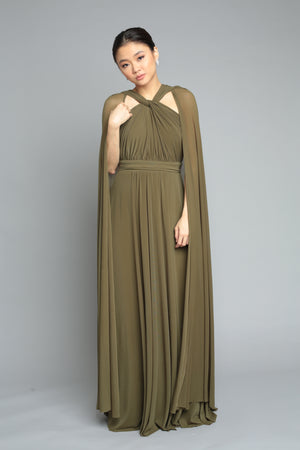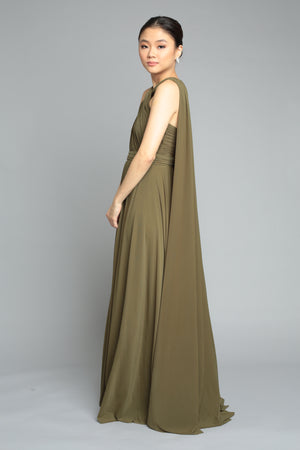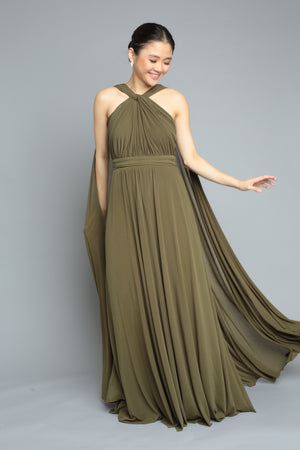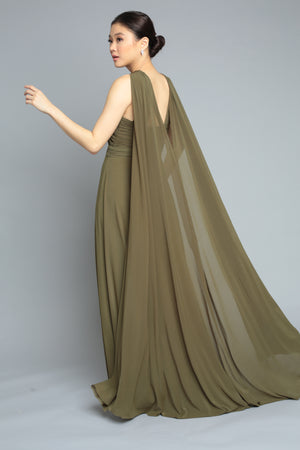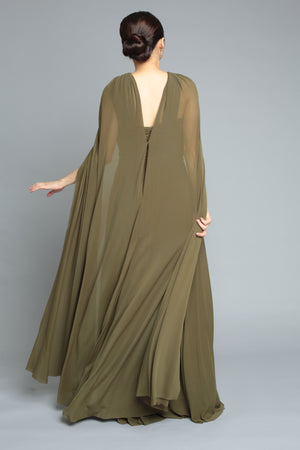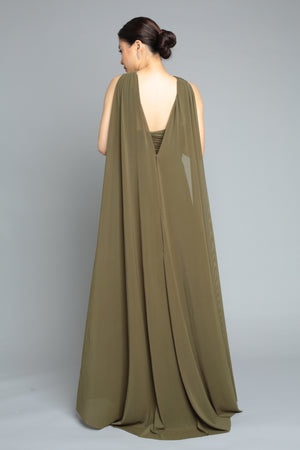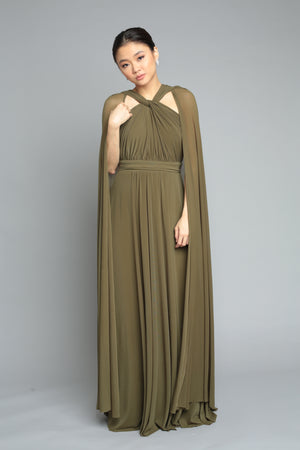 Madryn Cape
The Details
Style: Halter top
Color: Olive green
Fabric: Mesh
Lining: Cool jersey
Silhouette: Flowy skirt with cinched waist
Back: V-shaped with cape
Length: Floor
Built-in Bra: None
Boning: None
Model is 5'7" and wears the olive green in size XS. 

Style Notes
Simple yet striking with a flowing cape that gently trails behind as you walk. Keep accessories simple like stud diamonds or pearls.
 
Care Instructions
Dry clean only. Steam iron at low temperature. If available, use the reinforcement straps inside the dress for hanging. Store dress in a shaded and dry place.