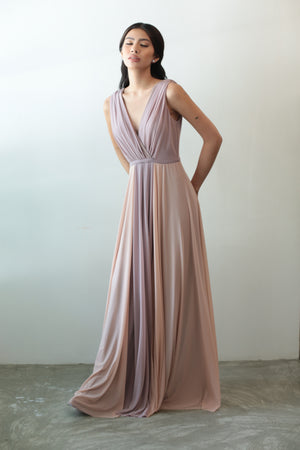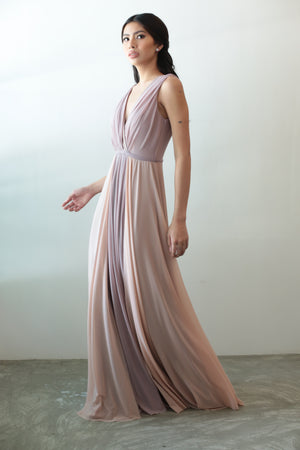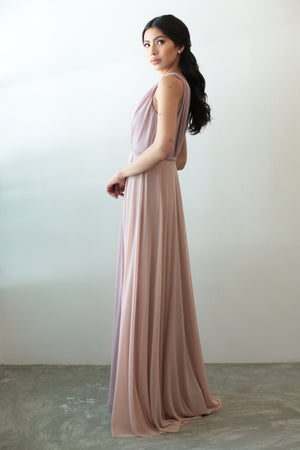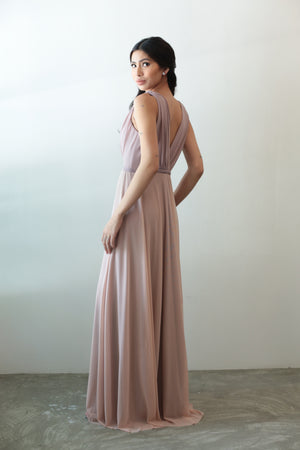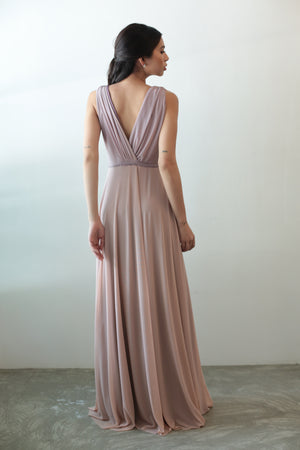 Margarita
The Details
Style: V-neckline
Color: Lilac and blush
Fabric: Mesh
Lining: Cool jersey
Silhouette: Flowy skirt with cinched waist
Back: V-shaped
Length: Floor
Built-in Bra: None
Boning: None
Model is 5'6" and wears the lilac with blush in size S.

Style Notes
The v-neckline gently gathers along the cinched waist into a flowy skirt. An stylish choice if you're part of an entourage or a reception guest.
 
Care Instructions
Dry clean only. Steam iron at low temperature. If available, use the reinforcement straps inside the dress for hanging. Store dress in a shaded and dry place.